Well, but filling it is quite easy!
In the following screenshots i use the viewer's prim edit mode, which is neither required nor recommended! I use it just to show the drop-areas on the book creator.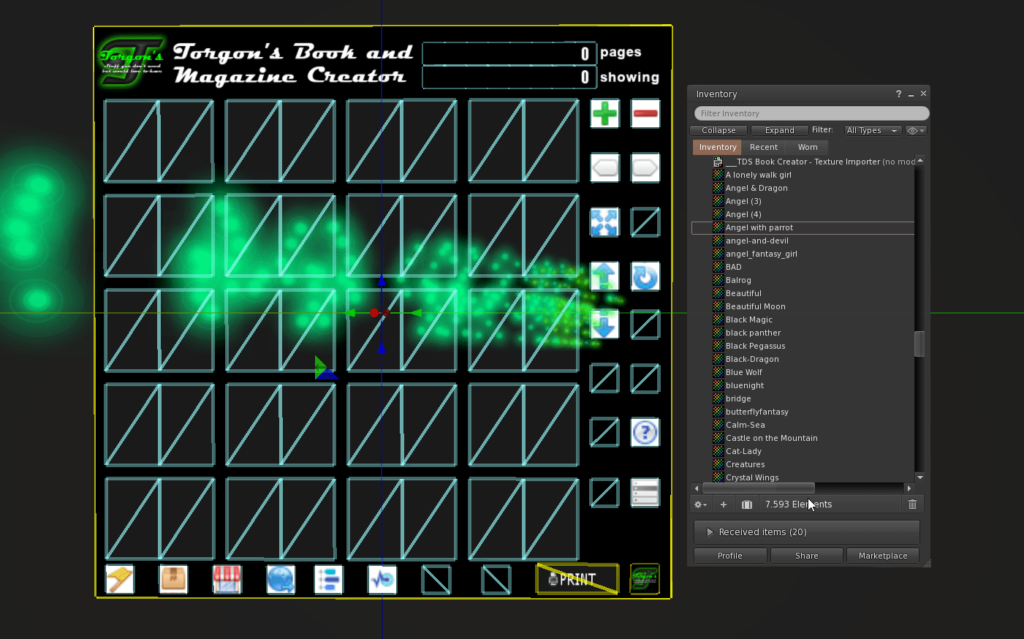 Just drag a texture (full perm only, sorry) from your inventory to one of the page fields and let it drop there.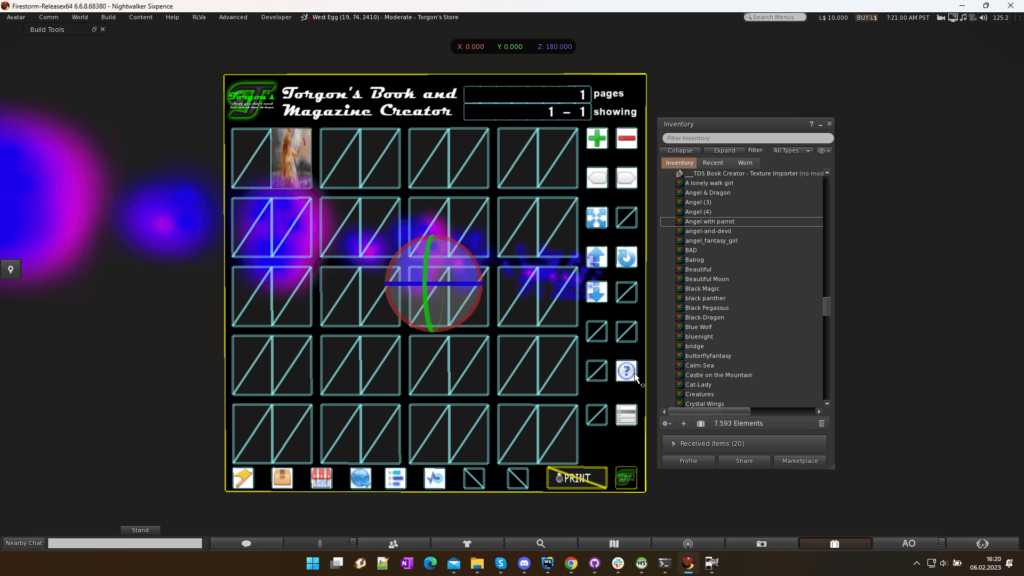 Why did i use the second page here? Remember, a book's first page is usually the right one.
If you drop on the wrong field, the refresh button at the bottom will fix it for you!