Everything done? Gratulations!
The final step to complete your book is to finish it.
Why?
During editing, there are two scripts inside the book, "Torgon's Book" and "Torgon's Book Editor".
"Torgon's Book Editor" is not transferable because it is only needed during creation. It has to be removed once the book is completely finished.
To remove it from the book's content you can go to the Creator's menu and select "Finish", once thats done the book becomes transferable and you can give it away.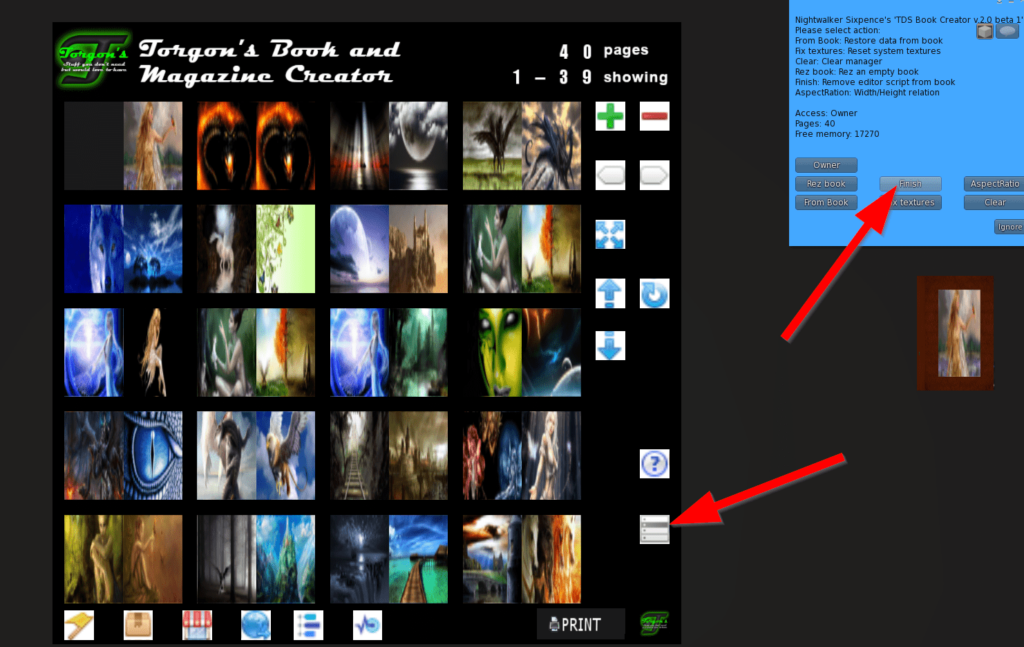 The finished book has copy / mod / transfer permissions on the mesh, and copy / transfer permission on the script inside.
You can change the next owner permissions using the normal viewer editor tools, e.g. to make your books no copy, no mod, or no transfer.